Increased traffic, a spike in population, rapid development in retail and infrastructure…the past decade has undoubtedly seen a huge shake-up to the face of South West Sydney, most notably in housing prices.
In fact, when it comes to the strongest growth in all of Australia, it's Sydney's South West that has taken the top spot.
Our region has recorded the highest national growth from 2008-2018 at a massive 112.9%, followed by Parramatta, which has also seen housing prices more than double (at 107.4%). And with extensive development in new subdivisions and mid-rise apartments, South West Sydney has recorded the highest increase in unit values at 98% over the past decade.
Change in house values over the decade (to June 2018)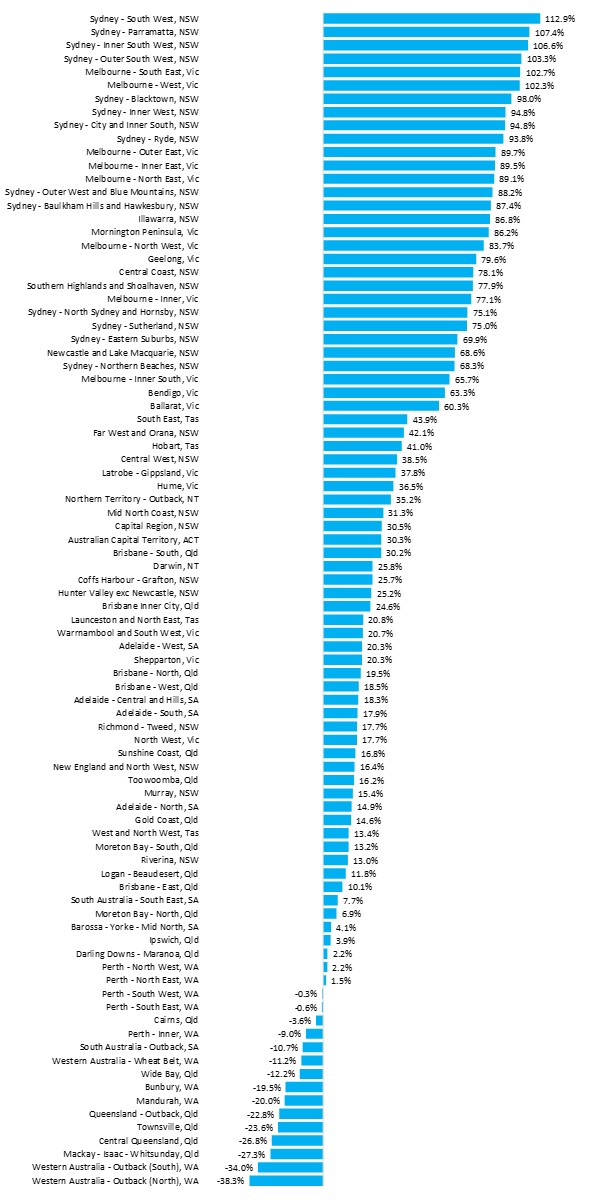 Graph: CoreLogic July 2018
Change in unit values over the decade (to June 2018)


Graph: CoreLogic July 2018
So what do the figures mean?
Our area has seen enormous change amid the peak of the property boom – and years on, there's still evidence to suggest a promising market for home owners currently looking to sell in the area.
With Campbelltown and Liverpool now booming as major satellite cities, the past 10 years have established South West Sydney as a metropolitan hotspot abundant in exciting new residential and commercial opportunities – certainly one be reckoned with!