Have you seen our online property management system?
As part of the many benefits of listing your investment property with Prudential Real Estate Campbelltown, perhaps one of the single most useful resources to landlords (aside from our superhero property managers, of course!) is a convenient online system that houses every record, communication and detail about your investment property.
And if you're currently a landlord with us, you can access it right now.
This secure cloud system can be used at any time, anywhere; whether you're on a mobile, tablet or pc, just head to our client page at prudential.com.au and log into the portal (click here for the quick link).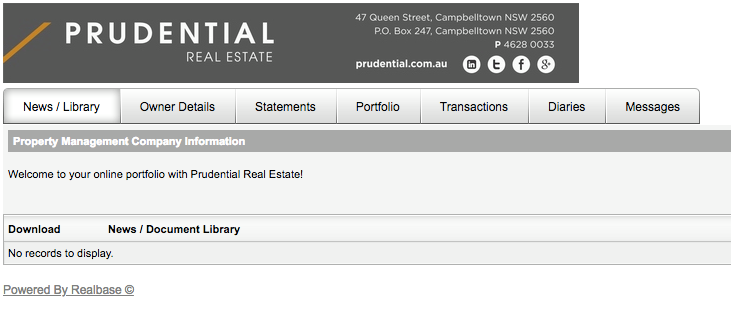 If you haven't logged in yet, here's what you could be missing out on:
Copies of inspection reports

Your last 6 months worth of statements on your investment property

Transaction listings, including payments made and received on your behalf, dates and details of rent, or credit paid

Copies of your invoices e.g for cleaning, repairs or plumbing

A handy message portal to voice any questions or concerns after hours
The best part?
As a landlord, you don't have to do anything; we'll do the work for you. So forget digging through the filing cabinet or under the desk for that invoice you've been searching for FOREVER – head over to the portal, where you can find it within the sip of a coffee!
For any questions please contact with Prudential Real Estate Campbelltown:
(02) 4628 0033 | campbelltown@prudential.com.au | 47 Queen St Campbelltown