Ever wondered what the home of the home seller looks like, when he or she goes to sell their home?
Well, it's no riddle: when it comes to listing property on the market, there's a lot to learn. Without knowing it, last minute decisions can dwindle your chances of finding a buyer or maximising your sale.
But if you knew what an experienced real estate agent would never do when it comes to selling their own home, what would you change? We've asked some of our experts at Prudential to open the doors and let us in on their best-kept secrets for selling.
#1 Don't: Over-capitalise on 'home improvement' renos.
Remember your dream isn't everyone's dream – so unleashing creativity with bold colours or state of the art fittings just for the sale isn't always the best idea. While sprucing up old spaces with a fresh coat of neutral paint or a carpet clean can be a bonus, going all out on high-end designer appliances could just see you empty-pocketed.
"Fr
ont gardens are critical…they are the first impression of the home."
– Michael O'Sullivan, Director 
#2 Don't: Sell without an experienced agent.
While digital trends are prompting many to save on agent fees by selling privately, the result could mean a cut to your sale price, in the end. There's a lot to be said about competitive marketing and exposure, buyer networks, contracting and legal paperwork in the sale process, where even the experts seek out the experts at Prudential Real Estate. For many, the access that a professional can provide to marketing and buyer networks, as well as negotiation expertise, legal services and after-sales rapport means that skipping the agent simply isn't an option.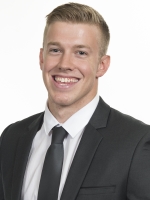 "I would never sell my advertising short. If it's not up to standard, no one is looking at the ad and therefore the property. You can have the loveliest home but no buyer if your advertising isn't spot on."
– Adam Bryant, Property Sales Consultant
"If I were selling my home, I would never do so without research to find the right agent…if you've done this and found one, the selling process will be a whole lot easier."
– Bobby Reynolds, Property Sales Consultant
"Don't be too quick to dismiss the first offer. The next may be lower."
– Michael O'Sullivan, Director
#3 Don't: Put complete trust in real estate websites.
It's no secret that real estate has trended toward digital property portals like Domain and the REA Group, but have you ever considered how accurate the data without seeing the inside of your home?
Smaller sale listing websites can prove effective in some cases, but may be best as a starting point – rarely do they have a large enough property portfolio to generate significant buzz or retain serious buyers.
"Spend time looking at websites, testimonials and past results…however don't rely on these to 'do the research' for you. They'll simply send out your details to agents."
– Bobby Reynolds, Property Sales Consultant
#4 Don't: List your property without decluttering or removing personal items.
Removing the home out of the house can be a sentimental challenge, with years of fridge photos, outdated decorations and accumulated paperwork. But it's an important move in the end, in order for potential buyers to visualise their life in what's presented to them.


"Strip each room to its basic essentials, and make sure you store or remove as much junk as possible before you begin selling."
– Michael O'Sullivan, Director
Want more information?
Contact Prudential Real Estate today by calling (02) 4628 0033 or emailing us at campbelltown@prudential.com.au.