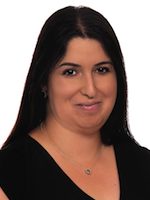 Sarah has over 15 years experience in Property Management and has lived in the Liverpool local area for over 30 years.
Sarah is dedicated to achieving the highest possible returns for her owners. Being Down-to-earth, and honest, she prides herself on providing an exceptional service level to both tenants and landlords. Sarah thrives on making new business relationships and continuing to strengthen those that already exist.
Sarah is vigilant in conducting thorough detailed property inspections. Her regular review of rental returns and her professional conduct will always keep her clients informed as she follows through each and every time.