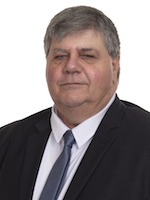 Growing up in Stanmore before moving to Yagoona West as a young teen, John has a wealth of property knowledge under his belt through many years of experience across all realms of real estate.
Following on from a career in property sales and 19 years in the banking industry as an International Services Manager, he has sealed a future in property management at Prudential Real Estate with an aptitude for managing people and procedures.
A gentle soul (and avid Rabbitohs supporter) who always strives to help and see the best in others, John is drawn to the professionalism and positive team spirit that Prudential has to offer.