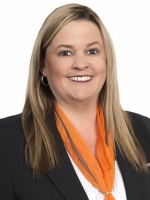 Originally from the Sutherland Shire Kylie's family made the move to the Macarthur when she was only four. And although we cannot tell you how old she is now we can say Kylie has spent the majority of her life as a "local".
After finishing her schooling at the prestigious St Patricks College here in Campbelltown Kylie began her working life as a dental nurse before moving on to a local law firm and later to real estate.
Kylie joined Prudential Real Estate in 2006 and can so boast over 10 years experience in our industry, five of which she spent serving our many property investors and their tenants before moving into the business development team.
Known for her infectious smile and bubbly enthusiasm Kylie has been the recipient of many, many testimonials from happy clients who consistently value her for providing incomparable service.