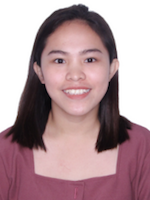 Always warm and friendly, Christine Lao is a genuine hard worker and great asset to the Prudential team.
She works with Prudential Real Estate as a Data Administration Assistant helping to coordinate internal and external procedures, as well as to process tenancy applications, maintain backend systems and assist with marketing material in her role.
Working as a senior high school teacher for math and science prior to her current position, she has a thirst to learn and master anything that comes her way – and can often be found busying herself with Sudoku, suspense novels and music to wind down.
Exceptionally focussed and driven, Christine was initially drawn to the real estate space through her belief that it's everyone's dream to own a house to call home – and has found fulfilment in each day since. She loves to travel for the purpose of discovering new experiences, and is most at home in the comfort of friends and family.