Ambarvale, located 55 km south-west of Sydney CBD, is part of the local government of the city of Campbelltown and is in the Macarthur region.
Ambarvale is an affordable place to live with everything you need right at your doorstep. It is perfect for families, retirees, singles and professionals. There are shops and medical facilities within easy reach. With many schools and parks within and around the suburb, families will find it an ideal place to raise their children.
Population quick facts
Total population: 7,374
Number of families: 1,989
Top age groups and lifestyles: Older couples and families, established couples and families, and maturing couples and families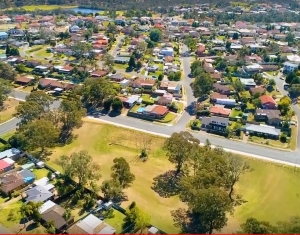 Property statistics
Median rent: $400 per week
Median property price: $580,000
Top dwelling structure: Separate house
Average bedrooms per property: 3.4
Places of interest and local attractions
*Data based on the Census 2016.